The Gloss Black Vinyl Roof Wrap
Many modern cars follow the design where the roof adjoins the front windscreen via the same lines. The windscreen "flows" onto the roof. Trouble is… the flow is not seamless due to the colour difference between the two components.
By vinyl wrapping the roof in gloss black, the glassy appearance continues from the leading edge of the windscreen right though to the rear edge of the roof, creating a large, glassy panoramic roof look.
Carbon Demon is renowned for this type of wrap. From start to finish, the entire job usually takes under 2 hours.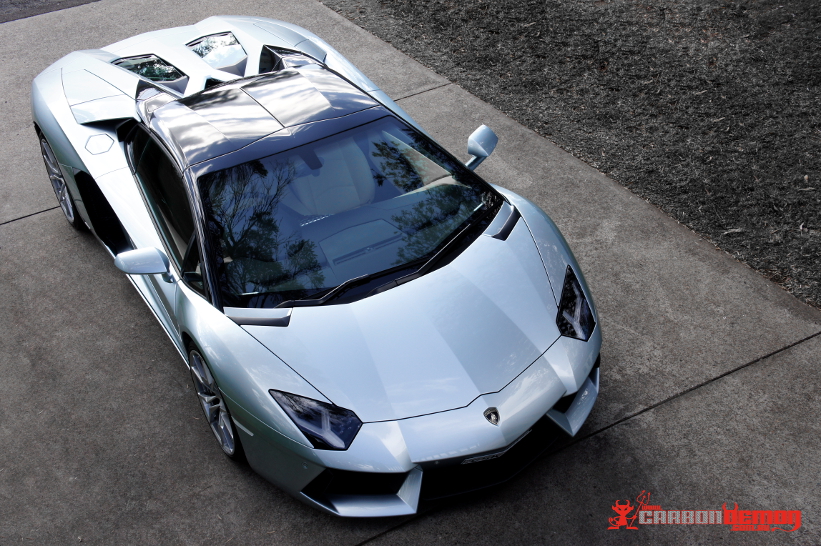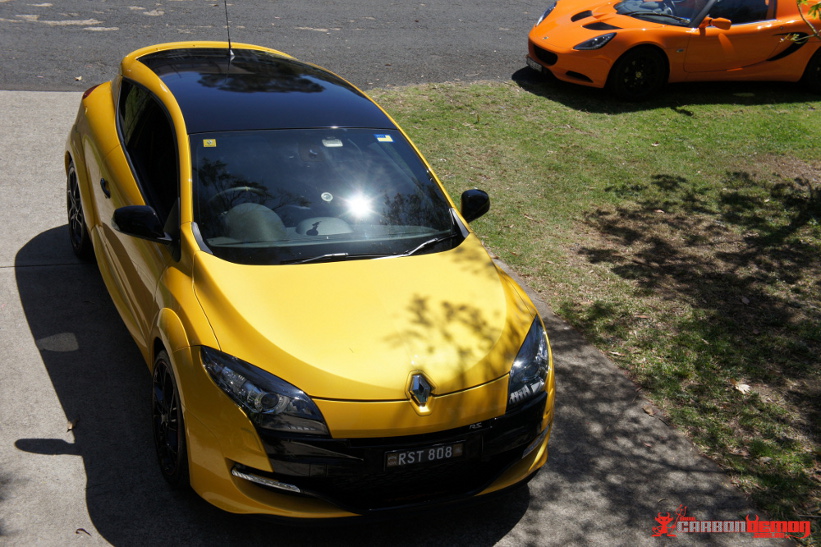 The Matte or Satin Black Vinyl Roof Wrap
Take the Ferrari or Lotus as examples. Whilst these super cars are stunning pieces of automotive art, a contrasting satin black roof gives them a completely different look. The semi-gloss vinyl roof wrap creates the appearance of a separate canopy against the original paint on the lower section of the cars.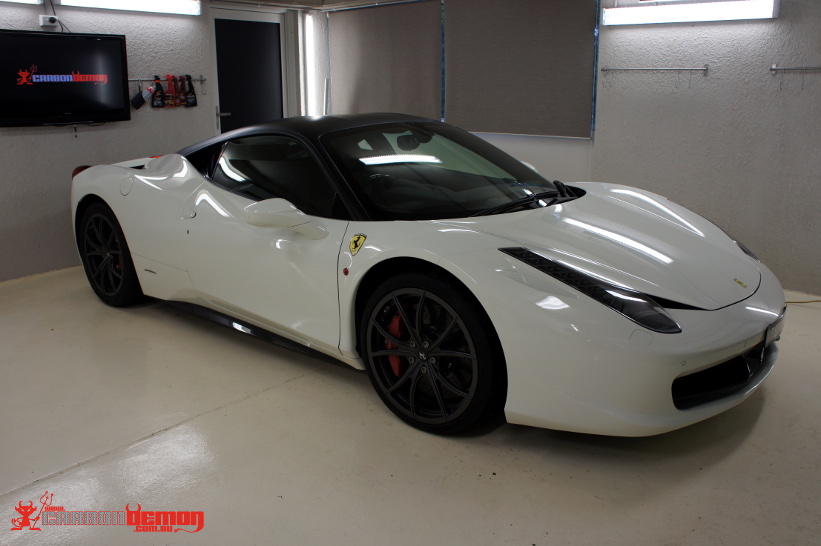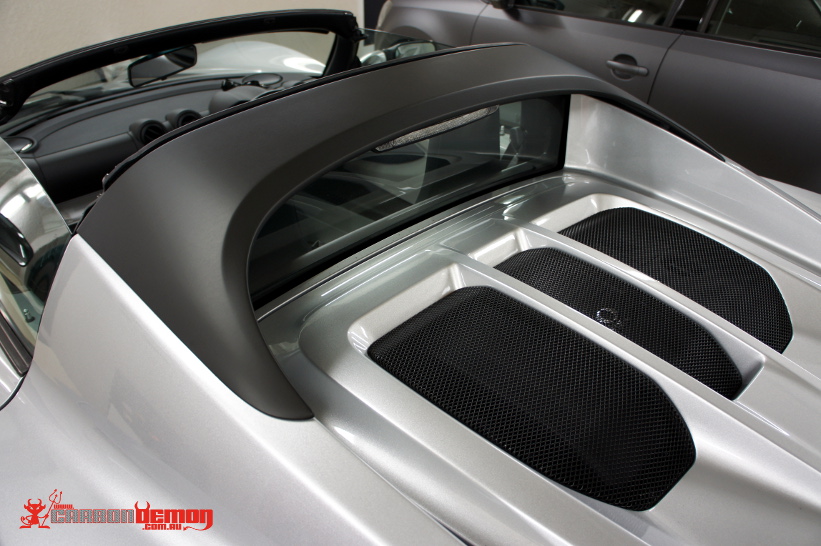 The Carbon Fibre Vinyl Roof Wrap
Carbon fibre is a light-weight, exotic and high-tech material. Its look is unique. Add that sophisticated look to your vehicle with a Carbon Demon CF vinyl roof wrap! For Suzuki Australia's limited edition Kizashis roll-out program, car dealerships and countless car enthusiasts… we have done more of these than we can remember!