Carbon Demon can customise your vehicle's interior with vinyl wrap to an OEM-quality finish. Whether to remove the woodgrain finish on car interiors or simply to go for a different look, we will always have something that you will like.
Our extensive experience in automotive affords us to remove components to be wrapped and refit them without damage. This method of vinyl installation allows trimming beyond the visible edges; hence results are perfect.
Interior vinyl wraps also offer protective properties on factory plastics and woodgrain, which could otherwise become scratched with use and expensive to repair. Wrapping is not only just for motor vehicles, we can wrap boat interiors, too.
Below is one of a limited-numbered Grand Cherokee Special Edition that we had modified for a Jeep dealership. We had removed all of its interior trim inserts, steering wheel spokes & instrument cluster surround, ready for the wrapping process.
Carbon Demon is certified by MVRIA (Motor Vehicle Repair Industry Authority).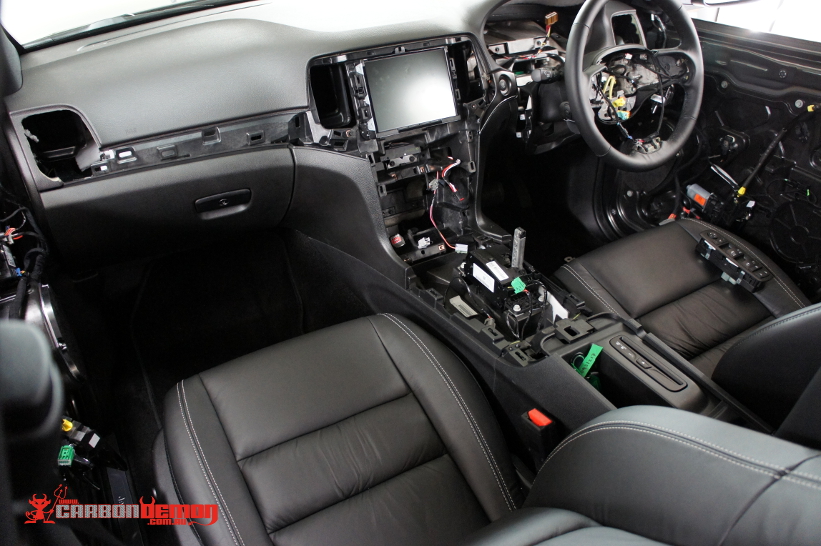 We know what we're doing.