"Incredible level of craftsmanship in wrapping the The Wolverine Audi by Carbon Demon. Naturally, movie vehicles have to be perfect in every way and the finish of this wrap has certainly exceeded our expectations.
Sourcing brand new Audi cars in gloss black was more difficult than we had expected, but Carbon Demon pulled through with their complete vehicle wrap. Even the door jambs were wrapped! From bumper to bumper, inside and out, the wrap was immaculate.
For a world-class quality wrap, Carbon Demon vinyl wraps are highly recommended, even for Hollywood productions."
Geoff Naylor – Action Vehicle Supervisor, Fox Studios
"Thank you Carbon Demon for doing such a great job in vinyl wrapping our limited edition Suzuki vehicles.
The quality of your wraps is faultless. It is OEM-quality.
We have definitely made the right decision in choosing you to enhance the aesthetics of our vehicles.
Thank you and well done!"
Justin Wilkie – State Sales Manager, Suzuki Australia
"Carbon Demon has been fantastic in creating the Matt Black Jaguar products. The level of detail to ensure that the product is finished to a high standard is very impressive.
The vehicles that Jaguar Australia have done create a significant amount of attention and help raise the profile of the Jaguar brand. Something different always stands out… and the Matt Black Jaguar products certainly do that.
The vehicles were done for two specific purposes. Both of which had tight deadlines for completion. Extra effort was made to ensure the cars were ready in time; the result was perfect. The XF was even featured as part of Top Gear Live Australia.
Great work from the Carbon Demon team, most definitely a supplier to keep on the books and use again."
Kevin Goult – Brand Manager, Jaguar Australia
"Great work on the Red Bull show cars, you certainly know how to make us look fantastic!"
Peter Jamieson – Triple Eight Race Engineering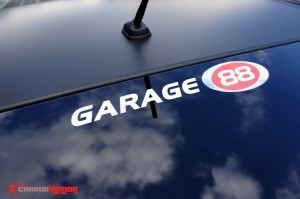 "As Sydney's leading Japanese Performance Workshop, we pride on quality workmanship and work ethics. Nothing is ever good enough unless it is perfect. Our motto is 'REAL products produce REAL results.'
When it comes to vinyl wrapping, we expect the same delivery from our supplier. That's why Carbon Demon is our vehicle wrapper of choice. Through our everyday work, countless wrapped cars come in and out of our workshop. We can pretty much say that we have seen them all! From its excellence, we can always spot a Carbon Demon wrap from the others.
With the art of vinyl wrapping, Garage 88 entrusts and recommends Carbon Demon for their impeccable craftsmanship."
Garage 88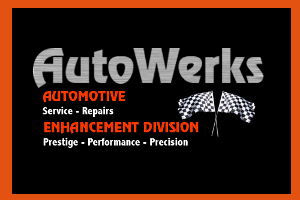 "We have a connoisseur customer who insists only on the best for his HSV and it sported a Carbon Demon matt black wrap from brand new. Throughout the years, when the car comes in for regular servicing and further modifications, we noticed that the wrap had looked just as stunning as it was on Day 1. The workmanship of this wrap has passed the test of time with flying colours. There were no imperfections of any kind. It was (and still is) a marvel.
With my personal vehicle colour change, I turned to Carbon Demon and the results were exactly as I had expected (and I am a perfectionist!). Trimming is as good as any hand-crafted task can ever get. I am very happy with the results.
Carbon Demon wraps can satisfy even the fussiest vehicle enthusiast."
Sonny Duran – AutoWerks Automotive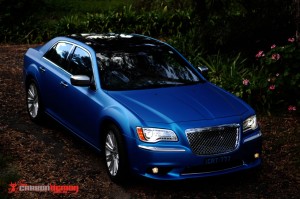 "Thank you so much for the skilled and professional job you did on our brand new Chrysler 300c Luxury. The matte metallic blue wrap is stunning.
The only disadvantage is that the boys and girls keep stopping me to ask about the finish! It is certainly a head turner.
Thanks again for the advice and the amazing job. Cheers."
Greg Todd – Dauntless Films Australia
"Thank you for the excellent work on my HSV E3 Clubsport.
As a HSV owner I am extremely proud and fussy on what work gets done on my car.
The custom work that you have provided me has continued to make my HSV stand out and draw attention from the public.
Your professional manner in which you listened to me explain my wishes and intended look of the car and then the way in which you approached and applied my requests within your own busy schedule to deliver a finished product that was far better than I ever would have expected.
You have gained a new and valued customer who will not hesitate to promote and refer you to all of my friends and fellow members of the HSV Owners Club of the ACT if they ever consider having similar work done."
Michael Badger – Event Coordinator, HSV Owner's Club
"Carbon Demon is all about consistent quality work. Their impeccable workmanship has been tried and proven numerous times with various makes and models that we supply.
Time and time again, we have counted on them to enhance our new cars for both clients and our own promotional needs.
The results speak for themselves; the work is of such a high standard that it can pass for standard factory-issue which we are proud to put our name on!"
Claude Diab – Sales Manager, Lander Motor Group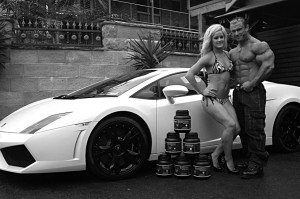 "Both of my cars have been wrapped by Carbon Demon and the standard of finish is just unbelievable. These guys are dedicated to what they do and have truly mastered their craft.
As a race car owner/driver I have seen many vinyl wrapped cars, both in the USA and in Australia. Carbon Demon's wrapping skills are at the top of the game.
As Mr. Universe, I train hard to have the best body in the world. I want the same for my cars, hence choose Carbon Demon."
Lee Priest – Mr Universe/Race Car Champion
"We have been using Carbon Demon for the wrapping of various components on our race/customers' cars and have never been let down by the level of service, expertise and end results.
We will continue to use Carbon Demon for all jobs and highly recommend them to all of our customers."
Tunehouse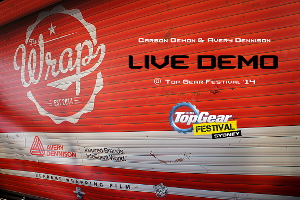 "I have had the pleasure of working with Carbon Demon since late 2012 when they contacted me for information about Avery Dennison products. Since then, Carbon Demon has been an ambassador for the Avery brand by utilising our premium wrapping films on some very unique and high profile projects in the automotive sector. Carbon Demon's strong ties to the automotive and aftermarket sectors meant that they were a perfect fit for the Avery business, providing valuable brand exposure.
Due to Carbon Demon's unique skill set and profile within the Australian market, Avery Dennison utilised them for demonstrations at the recent Top Gear Festival, held in Sydney. Their ability to demonstrate our products' performance, capability & benefits, whilst communicating this to the general public in a professional manner meant that they were the perfect team to have on board for the show.
Carbon Demon's passion for this industry is strong and can be seen in any of their work. I have no hesitation in recommending them to high profile projects for clients such as Red Bull and many more."
Peter Wright – Technical Marketing Manager, Avery Dennison Materials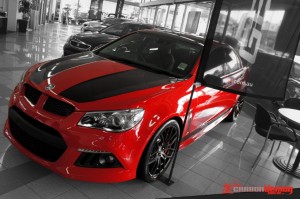 "We have tried numerous vinyl wrapping companies but were frequently disappointed with the outcome. As the No.1 HSV dealership in NSW, our products simply had to be the best and these wraps were letting us down.
We consulted Carbon Demon and they worked their magic on a new GTS to demonstrate their talent. We were blown away by the results! The treated components didn't even looked like vinyl wrap; they looked as though they were factory-issue! The quality of work was simply extraordinary.
Customers that bought these Limited Editions would often say the same thing – the vinyl work detail is nothing short of amazing.
For professionalism, the highest level of skill and consistent results we choose Carbon Demon for vehicle wraps."
Adam Doyle – HSV Manager, Pennant Hills Holden
"Carbon Demon's level of perfection is second to none. As race car engineers and a supplier of purpose-built exotic/racing vehicles, we have absolutely no margins for errors and Carbon Demon's workmanship and accuracy fit the bill perfectly.
With all wraps, decals or specialist vinyl work, we don't look anywhere else but Carbon Demon."
Lee Knappett – Director, Simply Sports Cars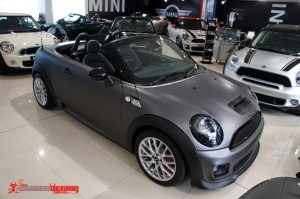 "For years, Carbon Demon has been our supplier of choice for all of our vinyl and colour-coordination needs. From racing stripes, contrasting roofs to full body wraps, they execute every task with precision and finished products never cease to amaze. Their work has been consistently top-notch.
We highly recommend Carbon Demon and give them 10 out of 10 for their work ethics, dependability and quality wraps."
Dennis Cheng – Mini Brand Manager, North Shore BMW
"Whenever we have any vinyl wrapping or race car livery needs we can always count on Carbon Demon for products that never disappoint.
Their attention to detail and dedication is at the pinnacle; Carbon Demon is the clear choice for us."
Alessio Iera – Director, City Performance Center
"Thank you for your assistance in creating the Peugeot 308 Total limited edition. The finished product looks incredible, and your professionalism has made the process incredibly easy!
Thanks again, Carbon Demon!"
Jason Steporowski – Sales & Marketing Manager, Peugeot Australia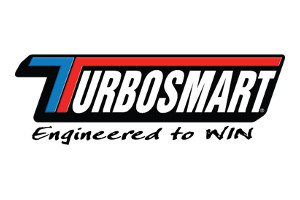 "Thanks again for your vinyl wrap on our R&D vehicle. It's precision is amazing!
The rumours are true – your wraps are really the best!
Our Turbosmart-enhanced vehicle is Engineered to Win, with a Carbon Demon wrap, each victory will be more stunning than ever."
Brendan Lee – National Sales Manager, Turbosmart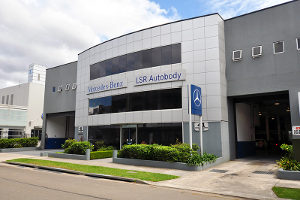 "Reliable, skilled and on-point, we entrust Carbon Demon with our customers' Porsche, Mercedes-Benz, Maserati and Ferrari vehicles."
Eamon Abdi – LSR Autobody